Immediate and long-term immobilisation of source area PFAS contamination
SourceStop™ colloidal activated carbon (CAC) is applied to the vadose zone, capillary fringe and groundwater of PFAS source areas to rapidly remove high levels of PFAS from the dissolved phase. The sequestration of the PFAS eliminates or drastically reduces the movement of mass from the source area, enhancing the attenuation of the plume and avoiding impact to downgradient receptors.
---
How does it work?
SourceStop is composed of fine particles of activated carbon (1-2µm) suspended in water. When applied to the subsurface, SourceStop coats the soil particles in a thin layer of activated carbon, creating a purifying filter to which PFAS is adsorbed. The tiny particle size results in much more rapid and highly efficient sorption of PFAS compared to powdered or granular activated carbon, resulting in a quicker and more complete treatment.
SourceStop is designed to target high concentrations of PFAS within and adjacent to source zones. SourceStop optimizes PFAS source treatment through:
Rapid and highly efficient sorption
Penetration and coating of vertical flow-paths to target residual PFAS
Low pressure emplacement and targeting of high levels of PFAS in the capillary fringe and groundwater
Depending on the application, SourceStop is intended to be used in one of two ways:
---
---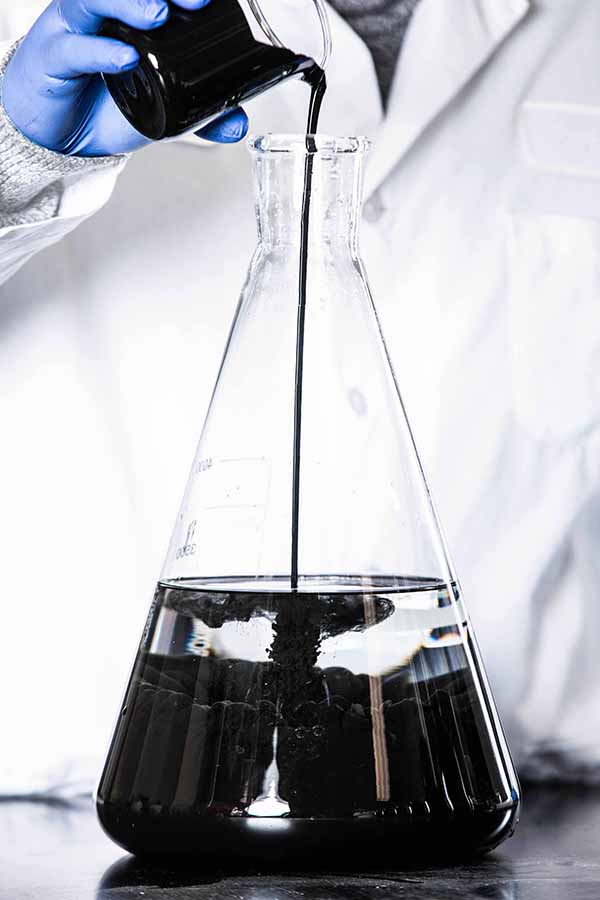 Soil Source Treatment with SourceStop
REGENESIS will treat PFAS-impacted soils using a site-appropriate blend of powdered activated carbon (PAC) and cementitious materials to reduce both the leachability of PFAS and the permeability of soils. To further enhance the effectiveness of this treatment, SourceStop will be used to create a colloidal activated carbon barrier between the treated soils and surrounding untreated material and to penetrate underlying soils to coat the vertical flow-paths and prevent any further infiltration of residual PFAS.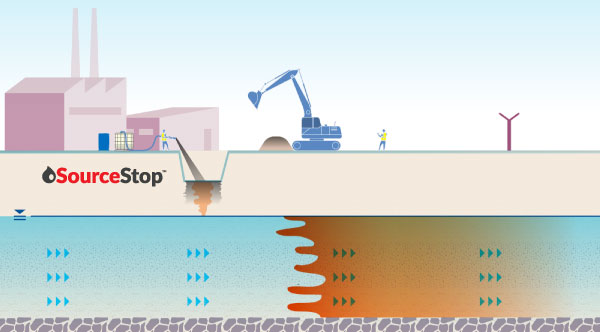 Groundwater Source Treatment
SourceStop is injected under low pressure into the source zone groundwater and capillary fringe.
This rapidly removes high levels of PFAS from the groundwater through sorption, allowing attenuation of the groundwater plume.
---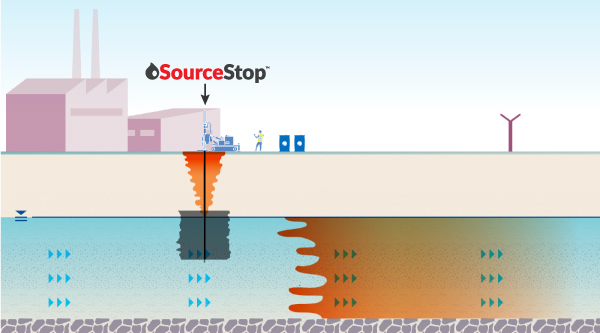 ---
Rapid risk reduction

Save money by avoiding excavation and disposal

Avoid high, ongoing and uncertain costs from pump and treat

Safe to use

Highly flexible to match site needs

Sustainable approach – no disposal or energy use

Combine with barrier for a warrantied solution
---
Per- and Polyfluoroalkyl Substances (PFAS)
---
Spray into excavation base

Mix with in situ soil treatment mix

Low pressure direct push injection
---
Airports

Fire training areas

Industrial sites

Fire-response locations
---
---
More information
---
---
Want to treat PFAS source areas?
---
---
---
SourceStop Technical Information
---
---
---
---
SourceStop – A High Concentration Colloidal Activated Carbon Product for Immobilizing PFAS at the Source
---
---