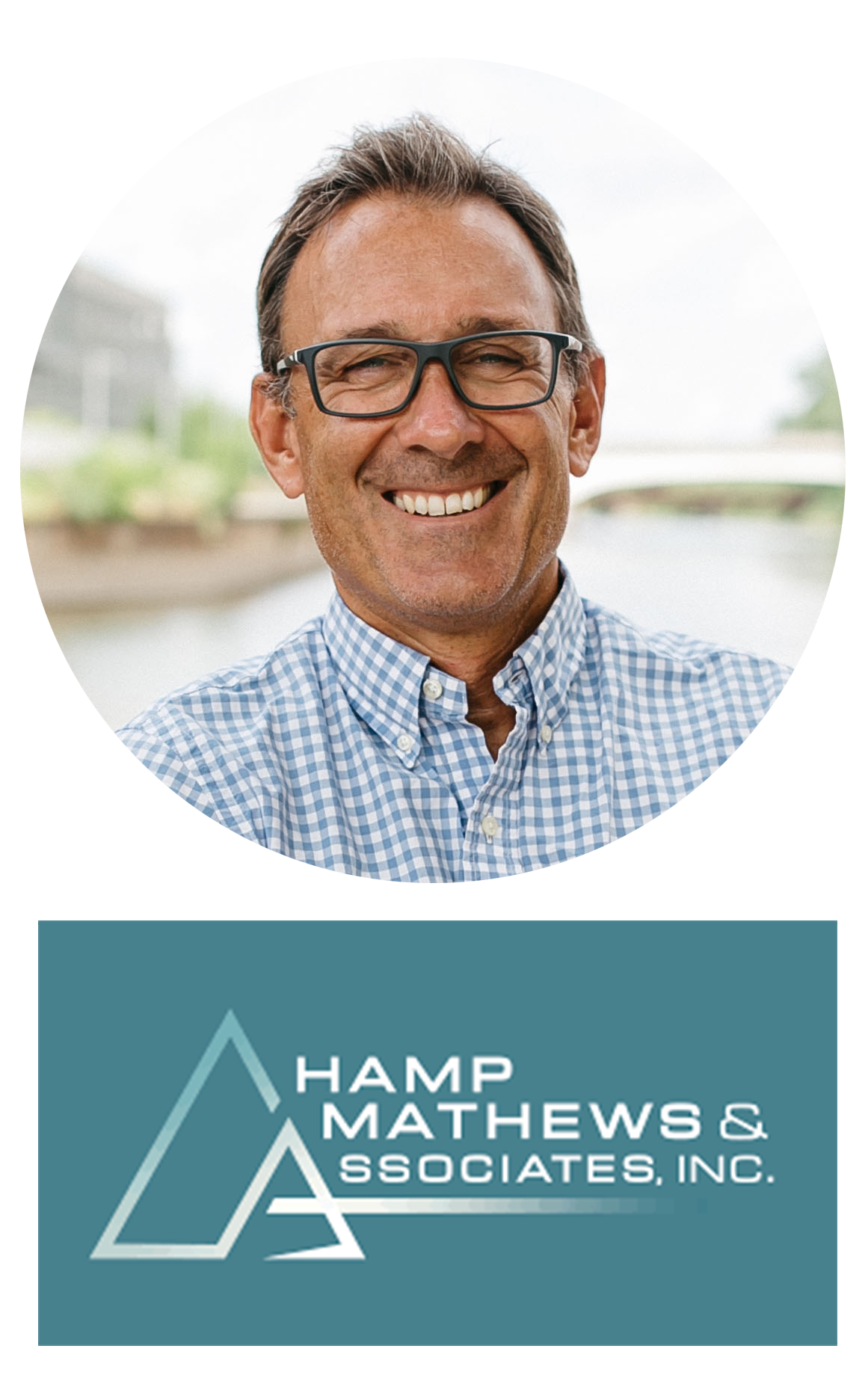 Joel Parker, Principal Engineer with Hamp, Mathews & Associates, Inc. (HMA), a Michigan-based environmental remediation firm and valued REGENESIS® client, combines his passion for science with practical remediation solutions that impact our everyday lives. His role at HMA provides the ideal footing for offering clients sound technical advice that can lead to optimal remediation outcomes. He begins, "My favorite aspect of my position is living at the fringes of all the sciences.  I function at a nexus of physics, chemistry, biology, geology and hydrogeology.  It is very rewarding to 'play' in a space where those sciences mix in the real world.  I love the transition from abstract theory to applied real world conditions." Now in his fifth year at Hamp, Mathews & Assoc., Parker joined the firm after serving in a variety of positions at other environmental engineering firms. These included stints as a Senior Environmental Engineer and Remediation Group Manager, roles which provided exposure to both the scientific aspects and hands-on field work of remediation. In his current role, he is responsible for providing technical direction and guidance on environmental project strategy. He continues, "Essentially, I address the many questions surrounding 'what should we do?'  From a more micro perspective, I am responsible for analysis and synthesis of detailed technical information from various disciplines into a lucid conceptual site model or a hypothesis we can prove or disprove."
To prepare for a career in environmental remediation, Parker attended Alma College, in Alma, MI, where he earned his BS in Physics. He followed this with a MS in Environmental Engineering at Michigan State University, East Lansing, MI. Although he had originally declared his major as Political Science, he quickly changed his focus to environmental sciences after completing an internship. He continues, "At one point in my undergrad, I did an internship in City Management.  It was during this time that I became interested in Public Works, specifically waste management and water supply issues, and I decided to pursue an undergrad in Physics. This led me to focus on Environmental Engineering  in graduate school." To stay current in industry trends and evolving technologies, he regularly attends a variety of symposiums, conferences, and webinars.  "Less formally," he says,  "I continue to learn daily from successes – and failures, on the sites we manage.  They are the ultimate real-world classroom."
Parker's approach to expanding his knowledge base stems from a desire to always learn and improve, a mindset that dovetails with the goals of Hamp, Mathews & Assoc. He continues, "As a provider of measurable remediation solutions, we simply want to get better, both internally and externally.  Our clients look to us, to acquire new and better skills, and learn about the new and emerging techniques and technologies so we can assist them in their decision-making with regard to resource allocation in today's challenging socio-economic climate.  Internally, we must strive to support, grow, and mentor staff, while creating the best company culture possible.  We are a small but mighty firm, and we want to continue to grow.  We want to create a culture where people love their job and love to come to work!"
When it comes to working with REGENESIS, Parker appreciates the company's technical expertise, along with their commitment to client and stakeholder support. He continues, "REGENESIS is extremely competent, yet they will not overstate the ability of their products to achieve unrealistic goals.  They are also quite good at identifying challenges and avoiding unintended consequences.  Both in the design and implementation phases, they demonstrate a high degree of technical knowledge and understanding. In addition, they are very helpful in facilitation and consensus building with stakeholder groups, including regulators and clients, and they are willing to provide technical support in these stakeholder settings when resource allocation and strategy decisions are made." With regard to the use of specific REGENESIS products, Parker says Hamp, Mathews & Assoc. uses a variety of REGENESIS' products, depending on the environmental setting, the Conceptual Site Model (CSM), and the client's remedial goals.  He shares, "Most recently we have used a mixture of PlumeStop®, S-Micro-ZVI®, HRC®, and BDI®Plus for two different chlorinated ethene applications.  We have also used straight PlumeStop for a PFAS application, and have used, S-Micro-ZVI, HRC, and BDI for chlorinated ethene applications.  The products selected are generally a reflection of the specific remedial goals, i.e., 'how low do we need to get?' and the time pressure, i.e., "how fast do we need this to work?"
Residing in Laingsburg, Michigan, "a sleepy little town northeast of Lansing," Parker, his wife, and their children live in an area known as Scenic Lake. He shares, "Here we can fish and boat regularly. I also enjoy running and playing golf, along with another passion of mine- wrestling. One of my sons is a wrestler for Iowa State University, and I've spent a lot of time coaching wrestling over the past 20 years." He also finds time to volunteer as a mentor in various STEM groups throughout the state.
When asked about the most rewarding aspects of his job, Parker feels communicating effectively with stakeholders so that defensible, rational decisions can be made and documented is at the top of his list. In addition, he enjoys working with the younger staff. "I like to observe how our junior staff grows, both from a technical and from a communication perspective- it is fun to see their interest spark." And the most demanding part of his job? "Remembering we are a business, and not feeling compelled to pursue every opportunity…avoiding that "shiny bird syndrome." When asked how he's seen the industry change over the years, Parker reflects on how the environmental remediation industry has moved away from hauling contaminants to landfills to emphasizing new technologies. He concludes, "We have morphed from digging and hauling every last molecule of contamination to a landfill, or pumping and treating for 25-30 years, to focusing more on innovative in-situ technologies.  We have also adopted risk-based correction action (RBCA), which has significantly impacted the strategies at sites. In the future, I would suggest we not be afraid to question or challenge.  Just because we've always done something a certain way doesn't mean it is the best way.  Better practices and better client service will come from challenging the way we have always operated."
REGENESIS is proud to have Joel Parker, Principal Engineer with Hamp, Mathews & Associates, as a valued client and partner in environmental remediation, and appreciates his technical expertise and commitment to providing successful remediation outcomes for REGENESIS and its clients.