Affordable and Reliable

Applied Under Low Pressure

Tailored Site Design

Simple Online Design Assistant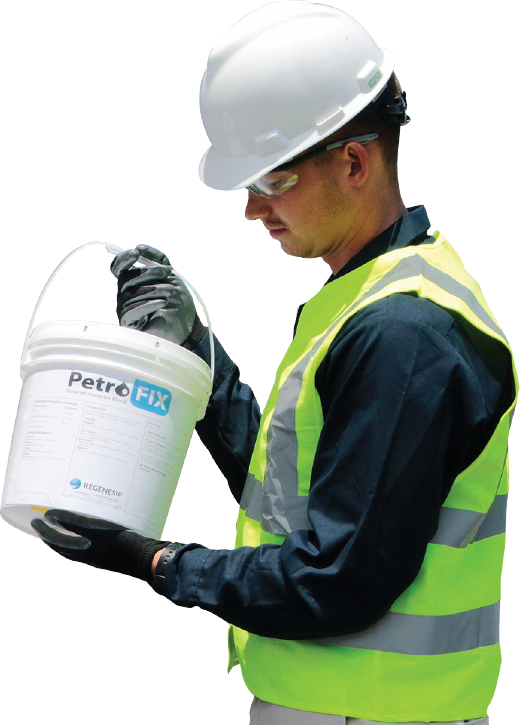 PetroFix: The Technology at a Glance
PetroFix® is a cost-effective, dual-functioning activated carbon solution designed to remediate petroleum spills and provide immediate results for gas station and UST sites. This safe and effective technology works with the PetroFix Design Assistant™, an online design tool that enables users to individually tailor their site designs and self-apply PetroFix.
A Dual-Functioning, Activated Carbon Remedial Technology for Treating Petroleum Hydrocarbons
PetroFix has a dual function: it removes hydrocarbons from the dissolved phase by adsorbing them on to activated carbon particles and then stimulates hydrocarbon biodegradation by adding electron acceptors. PetroFix is a highly concentrated water-based suspension consisting of micron-scale activated
carbon and biostimulating electron acceptors. The environmentally-compatible formulation of micron-scale activated carbon (1-2 microns) is combined with both slow and quick-release inorganic electron acceptors. Practitioners can select between a sulfate and nitrate combination blend (recommended) or sulfate only for the additional electron acceptors required.