The need for sustainable PFAS remediation; comparing the environmental impact of in situ sequestration to pump and treat
Language: English
Presenters: Jarno Laitinen (Ramboll), Gareth Leonard (REGENESIS)
In this webinar Jarno Laitinen, the Head of Department for Climate and Circular Economy at Ramboll, presents with Gareth Leonard, Managing Director of REGENESIS Europe, on the findings of a study comparing in situ and ex situ treatment of PFAS contamination.
PFAS contamination is a widespread global issue due to extensive use, mobility and recalcitrance. The challenge facing contaminated land practitioners is how to remediate such widespread contamination while avoiding the production of extra greenhouse gas emissions, exacerbating climate change.
PFAS remediation often focuses on extraction and disposal, which has the potential to have a significant carbon footprint. REGENESIS' Colloidal Activated Carbon (CAC) based treatment is an in situ approach that works by reducing PFAS leachability and migration. Used on more than 40 sites worldwide, this passive approach requires no operational energy, maintenance or waste.
To quantify the sustainability of this in situ approach, Ramboll completed a Life Cycle Analysis (LCA) on the CAC material, with boundaries encompassing 'cradle to grave': considering upstream material sourcing, core manufacturing processes and the downstream processes of transport and injection. The LCA was undertaken according to ISO14044/ISO14025 by using GaBi Professional software in order to meet EN15804 standards to create an Environmental Product Declaration (EPD).
Next, the environmental impact of an actual CAC application downgradient of the PFAS source at a commercial airport was analysed. A comparative analysis was conducted by designing an alternative "pump and treat" system using two filtration techniques and assessing its environmental impact using GaBi Professional software. Additionally, a Life Cycle Cost Analysis (LCCA) was completed using net present value. Finally, a Tier 2 sustainability assessment using Ramboll's SURE model, considering 15 sustainability indicators, was completed for each remedial approach.
The webinar introduces the technology, describes the remediation of the site used in this case study including target site conditions, barrier installation and alternative designs. A description of the LCA, LCCA and Tier 2 sustainability assessment approach and results are shown. The results are discussed and conclusions drawn on the relative sustainability and environmental impact of each process.
Presented by: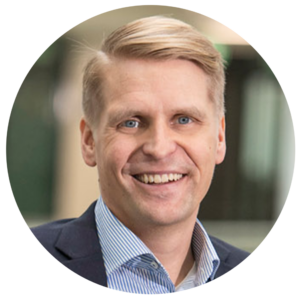 Jarno Laitinen
Head of Department for Climate and Circular Economy, Ramboll 
Jarno Laitinen is the Head of Department for Climate and Circular Economy in Ramboll. Currently Jarno works with topics related to resource management, climate impacts and foresight. In his various roles in Ramboll, Jarno has acted as the head of sustainability, led global sustainable remediation programs, and promoted though leadership in sustainability through various projects, publications and speeches.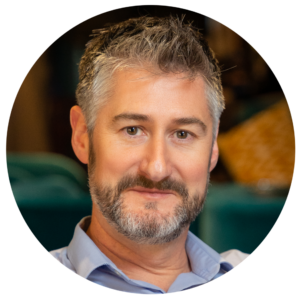 Gareth Leonard
Managing Director, REGENESIS Europe
Gareth is the Managing Director of REGENESIS in Europe. He leads a dedicated team of in situ remediation specialists to provide solutions for the contaminated land industry. Gareth has over 20 years contaminated land experience, having provided successful remediation designs and implementation for over a thousand projects across Europe, the Middle East and Africa.