In Situ Remediation
of Petroleum Hydrocarbons
---
Petroleum hydrocarbon (PHC) compounds provide common environmental issues due to the widespread use of fuel and fuel products. Total Petroleum Hydrocarbons (TPH) is a typical measurement of all the petroleum hydrocarbon compounds onsite, which can then be divided into components to understand transport and degradation behaviour. Typical PHC contamination encountered in the subsurface include aromatic and aliphatic hydrocarbons, oxygenates, BTEX, polyaromatic hydrocarbons and many more.
REGENESIS offers a range of in situ remediation technologies to target petroleum hydrocarbon contamination in soils and groundwater.
---
Treatable Contaminants
Petroleum Hydrocarbons in Gasoline Range and Diesel Range, BTEX, MTBE, Creosote and PAHs. For a full overview please see our Range of Treatable Contaminants.
In Situ Remediation Approaches
In Situ Sorption and Biodegradation (ISSB): PetroFix©, PlumeStop©
Enhanced Aerobic Biodegradation (EAB): ORC Advanced©
In Situ Chemical Oxidation (ISCO): RegenOx©, PersulfOx©
Enhancing physical abstraction (Enhanced desorption): RegenOx©
or a combination of these approaches.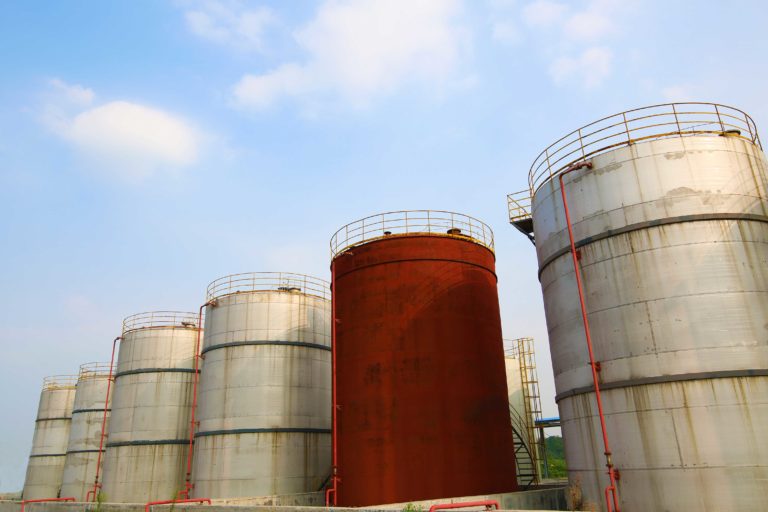 ---
---
Application Methods
Injected under low pressure using direct push technology or via injection wells. Substrates may also be applied directly into excavations. Safe and easy to use in- and outdoors.
Advantages
In situ remediation is sustainable cost-effective and rapidly applied. Once injected, the remediation may be simply observed through groundwater sampling with no ongoing maintenance activities, operational cost or energy use.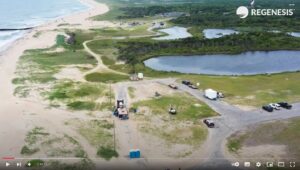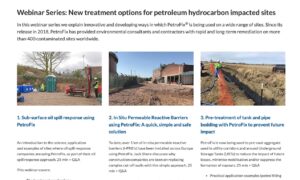 Learn about innovative ways to save project time and cost, reduce risk and prevent future impact
Featured Case Study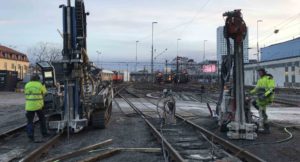 Integrated remediation at large EU train depot achieves >99% reduction
For more information, discuss your site or explore ideas, please get in touch